Rhapsody Residences
The only family-oriented residential community located in the
East Service Road-Sucat area
Location Map
Nearby Schools, Commercial Establishments and Hospitals
 RHAPSODY RESIDENCES is….
The only resort-park condominium village that adheres to the core Asian values of gentleness that provides the largest floor unit space for families to live in which features amenities area of all DMCI Homes' developments that is conducive to both active and laid-back family activities  for modestly-earning young families aspiring for a calmer, relaxed, and unhurried home environment with their children  located at an urban setting just outside the Alabang Central Business District  perfect in a time of fast-paced, aggressive era.
Site Development Plan
CARILLON BUILDING – Ready for Occupancy
CELLO BUILDING – Feb 2013
LYRE BUILDING – Aug 2013
MANDOLIN BUILDING – Oct 2013
CLARINET BUILDING – Apr 2013
HARMONICA BUILDING – June 2013
MARIMBA – Jan 2014
VIOLA BUILDING (high rise) – May 2014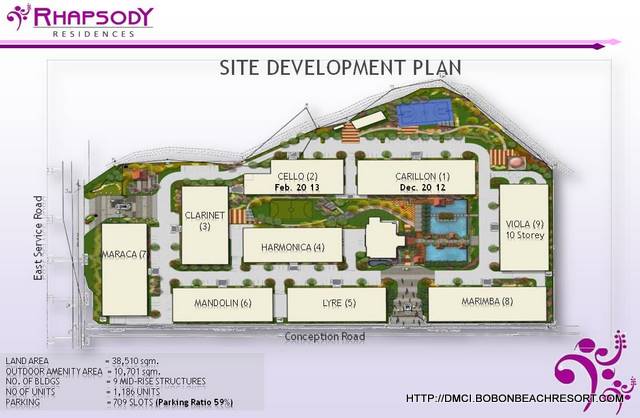 Amenities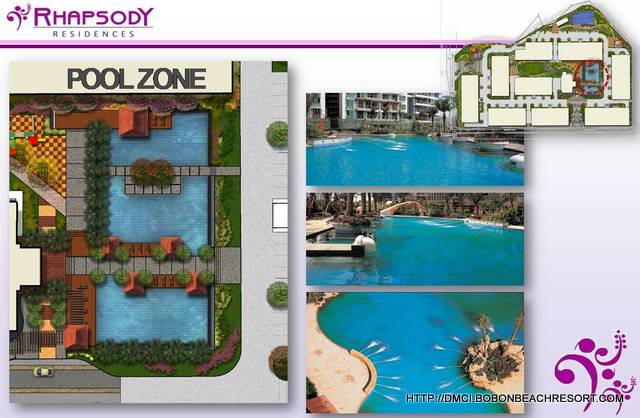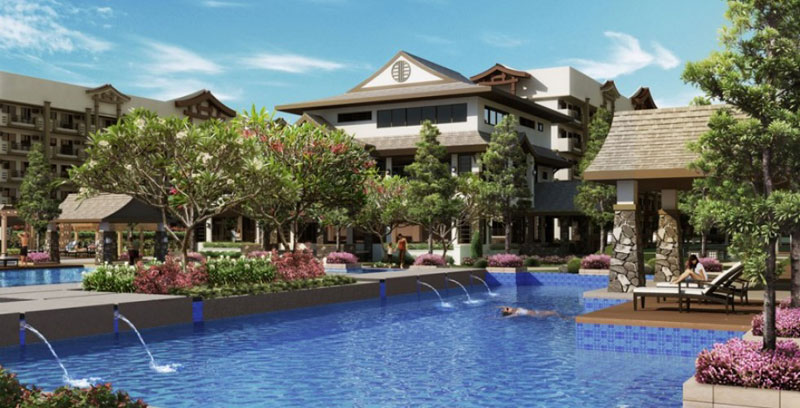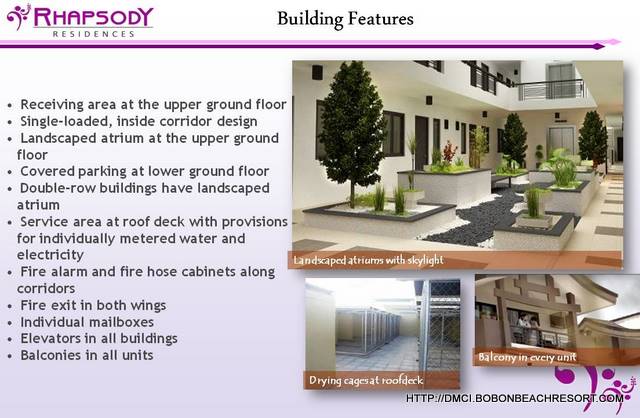 Development Facilites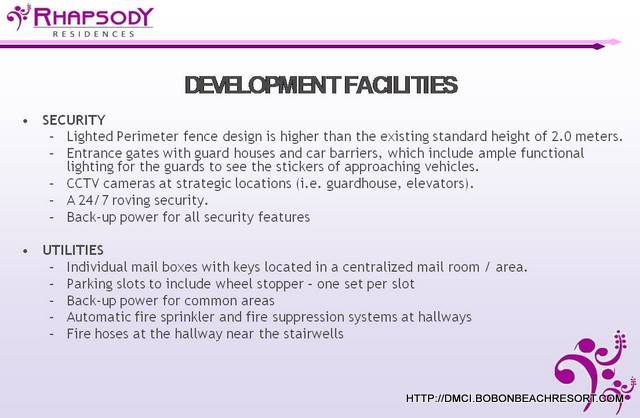 Building Floor Plans
Unit Types, Floor Plans, Layouts
2-Bedroom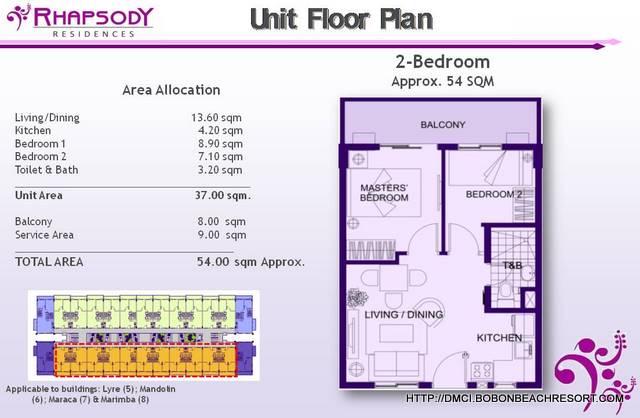 2 Bedroom Inner Back Unit
2 Bedroom Inner Front Unit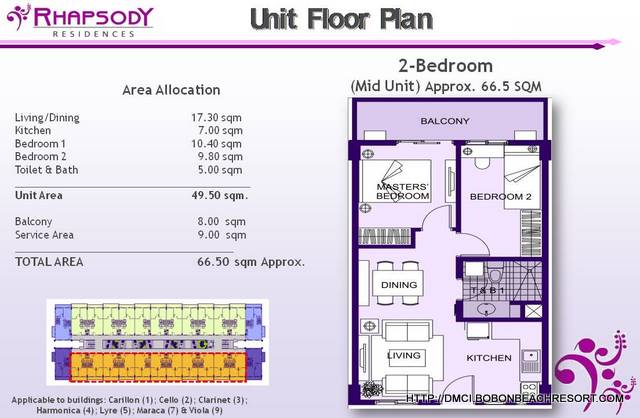 2 Bedroom Corner Unit Back
2 Bedroom Corner Unit Front
Neo-Asian Architecture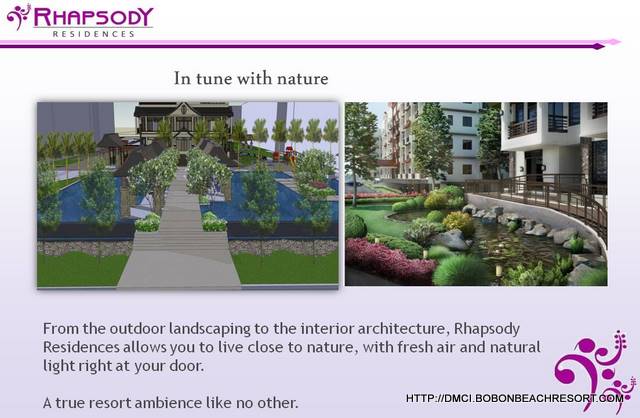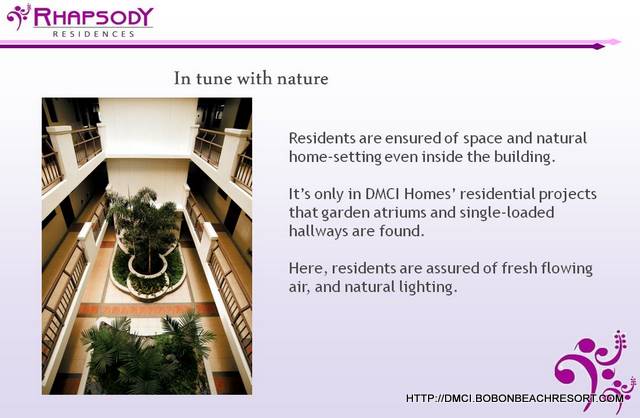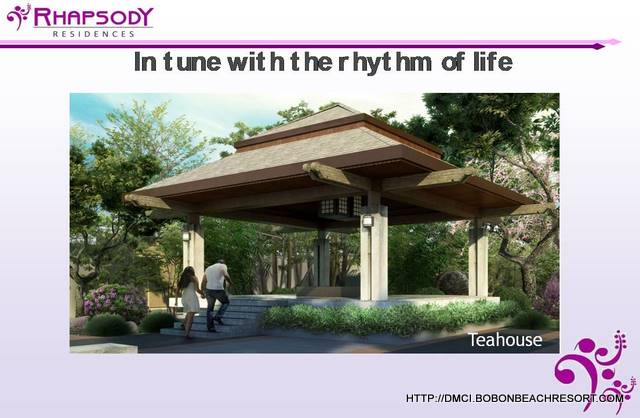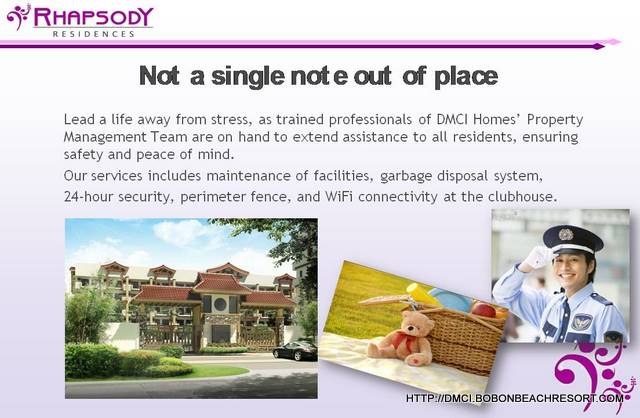 For Reservations and Viewing of our Model Unit, Kindly Get in touch with us!
Contact Form Shortcode Error: Form 1 does not exist